If you are a student with some free time, or perhaps someone who just wants a bit of flexibility in their working life, then in this article I would like to explain some Benefits Of  Working Zero-Hours Contracts, and how you could benefit from them.
I am not legally qualified, and would advise anyone to read up on the specific current legislation, as related to their own employment circumstances. However, here I will take an overview of zero-hours contracts in relation to optimizing the potential available. Although this article is based on the UK situation, the 1 major benefit outlined below, can apply to most people worldwide who have some spare hours during the week.
Disclosure: This post may contain affiliate links, meaning I may get a commission if you decide to make a purchase through one of these links. Please be assured that there is no additional cost to yourself by doing this. Please read my disclosure for more information. Thank you.
So, What Is A Zero-Hours Contract?
---
In its simplest form, the zero-hours contract is between an employer and a worker, and allows the company to employ someone with no guarantee of any minimum number of hours to work, and therefore no regular start/finish times. The worker, though, has the right to turn down any hours offered to them. This can be both good, and bad for either party, which we will address here.
There's Been A Lot Of Bad Press!
---
According to the Office for National Statistics (ONS) 1/3 of people on these contracts would like to be offered more hours work. ONS figures show that in 2000 225,000 people were on zero-hours contracts, which is 0.8% of the working population. In 2017 (last updated figures), however, 883,000 were on these contracts: 2.8% of the working population!
Over the years, the number of people employed on a zero-hours contract has risen a great deal, as employers realized that they could reduce their financial liability considerably by using this method of employment, and budget more easily for seasonal situations. It has been looked upon by many media reports, as taking advantage of a proportion of the working population who are dependent the sort of jobs that this method attracts, but would like, or need, the opportunity of more working hours.
Many of these workers fall into the demographics of being young people, students, Mums returning to part-time work, and older people who have been made redundant and are accepting positions outside the field of their working history to try to make ends meet.
Great if you are looking for flexibility, but not so if you need stability of income!
Some Disadvantages
---
From the employees point of view, the obvious main disadvantage of this sort of arrangement, is that there is no guarantee of any hours at all, and therefore no minimum guarantee of earnings! If you wish to get a mortgage, or even if you are renting, it is therefore not good for trying to meet any lending criteria, or affordability assessment.
If your living arrangements are already sorted, having no guaranteed income is still very stressful from the point of view of just meeting living expenses, and putting food on the table, never mind trying to have a life as well!
Beyond this, there is also the impact on mental health. If you don't know from one week to the next if you have any, or how many working hours, this creates a very stressful situation, and can lead to serious anxiety. You can be left with too much time on your hands, not surrounded by work colleagues, and no structure in your life. This makes it much harder to get motivated, and find a steady course in life.
It is almost impossible to hit any life, or financial goals, when you cannot guarantee your minimum monthly income.
And Some Good Bits!
---
The ability to fit work in around other commitments can be a great benefit if you are already financially stable, you are not the main "bread winner", or if you are studying and living at home. This gives you the flexibility to design your life around other pursuits.
There is also the option to take on more than one job, thereby improving the chances of creating a reasonable income, and then choosing whether to accept the hours or not in either of the positions. This, however, can become a bit of a juggling act!
The downtime can be used to devote to hobbies, volunteering or other non-work activities.
Benefits Of  Working Zero-Hours Contracts?
---
If you are looking to level-up your life, though, there is one outstanding opportunity!
Imagine if you could do something that would not only turn your time into cash, but also build a solid foundation for the future. How appealing does that sound?
What about if you used your spare time to work an opportunity that benefits you, instead of some big company or corporation?
If this opportunity had great training, a very supportive community, all the tools you need to help you achieve success, that would be the bees knees, right?
If you are of the mindset that you want to make the most of whatever choices you have in life, and are willing to put in the effort, in an opportunity that you can do in the times when you have no hourly paid work, then you are on the way to living your best life!
Ever thought of starting a business in your spare time?
If you haven't, I bet you're now asking yourself "How is this possible?", and "How would I go about it?"
Also, "What skills and experience do I need?", and "How much could I achieve?"
"What sort of business can be started for free, and built into a full time income, starting with part-time hours that fit perfectly around my zero-hours contract?"
If you have recently been in education, school, college, university, you'll be very familiar with the disciplines required for the business model I have in mind. You need to be computer-literate, and be self-motivated. That's it! Everything else can be learned!
Could you envisage at some time in the future, deciding on your own work schedule? Choose how many hours you work, and not be at the beck and call of a boss or company who does not regard your needs as a priority?
You could design how you want to live, and work from wherever you want to be!
Now that begins to sound very appealing!
Start living an entrepreneurial life!
Benefits Of Working  Zero-Hours Contracts – Here's A Great Place To Start!
---
There are many ways to make money online, however, some require various levels of investment, and stock costs. The opportunity I have in mind is perfect for someone that has the free time, but does not want to spend thousands up-front in stock, or paying for courses to get started. What I have in mind is affiliate marketing. It can be done by almost anyone, and is very easy to get started. All you need are a computer to work from, WIFI, and free time! This is the simplest of online businesses, with excellent training, yet has so much potential!
The beauty of it is that it can fit in with your life, whatever you are doing, and wherever you are living! I know what you're thinking, and yes, you can do this whilst traveling the world, if that's what you choose to do.
Would you like to get a commission from all the customers you refer to suppliers, for things they were looking to buy anyway?
The way you can achieve this is by creating content, and leveraging this through social media.
How you can achieve this, will follow below!
This is a legitimate business, and like I said earlier, this is an opportunity with great training and support, and I will be on hand to help. Should you have any questions, please leave a comment below, and I will be happy to help 🙂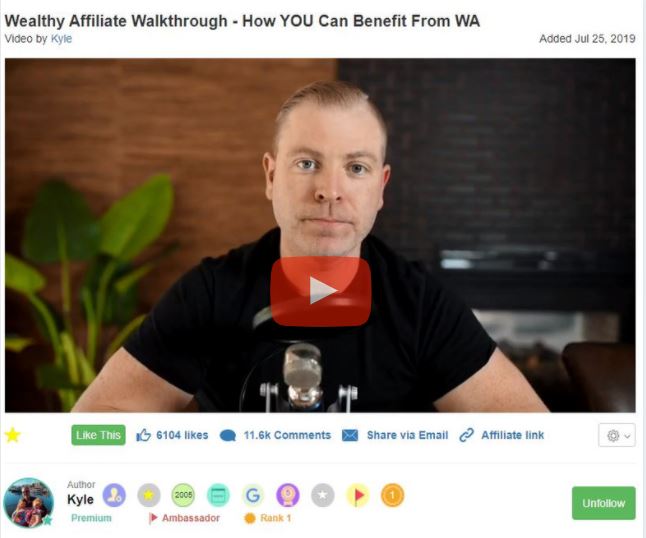 Conclusion
---
It is time to start believing that the way things are now, does not mean this is the way they'll always be. You can make a positive change for the better. Own that change!
Click the link below to find out more, or read my review of this business here.
 
I'd love to hear your thoughts on The Benefits Of Working Zero-Hours Contracts. You can do this in the comments section below. Thanks for stopping by 🙂
Wishing you much success……….
From The Desk Of  THE INFINITE AFFILIATE