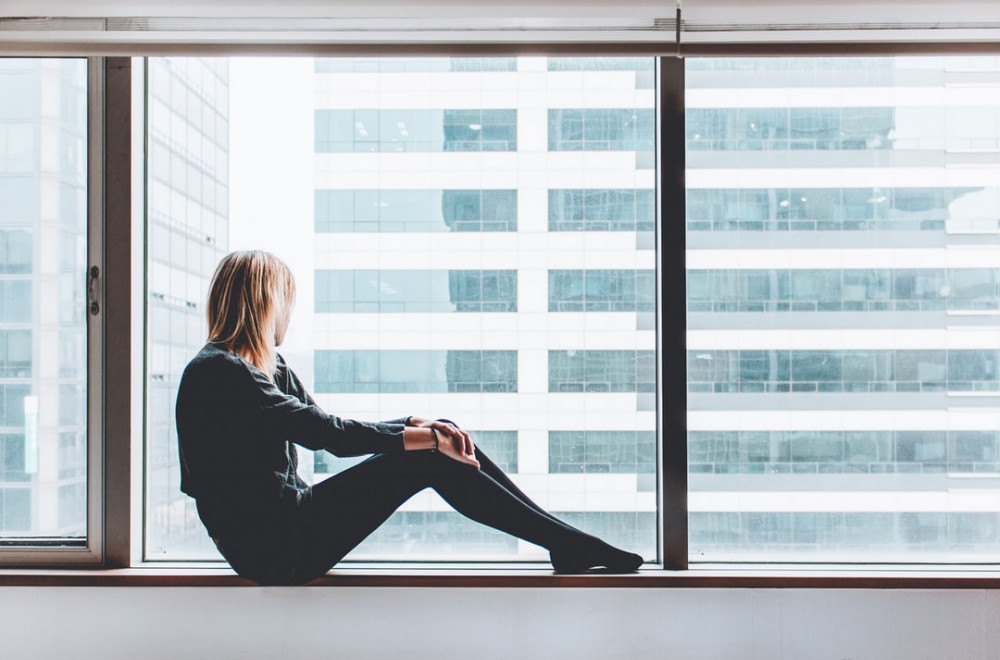 There are thousands of people who are in the same situation as you. Working the 9-5 J-O-B (Just Over Broke!). The only difference between you and them, is that you are going to be the one to make money online. Right? If you are thinking to yourself "How can I make money blogging about my life?", maybe that question would benefit a little exploration.
So, let's go explore!
Disclosure: This post may contain affiliate links, meaning I may get a commission if you decide to make a purchase through one of these links. Please be assured that there is no additional cost to you by doing this. Please read my disclosure for more information. Thank you.
What is a blog, and blogging?
---
A blog is a web log or diary of sorts. It's a personal online journal where you can write and post your thoughts and opinions. You can use blogs to share your thoughts with friends, family and even strangers. Blogs are also used as a marketing tool. Many people use blogs as a medium to market their products and services. If you want to start a blog, in this article you'll find some thoughts and tips to keep in mind.
There are many reasons why people create blogs these days. Some people do it because they want to express themselves. Others use blogs as a way to promote their business or service. Still, others use blogs as a way to share their experiences with friends and family.
Whatever your motivation for blogging, just know that, done right, anyone can make money from home blogging. Great news!
Do bloggers make money?
---
Blogging has become one of the hottest ways to earn extra income online. People all over the world are now making a full time living by blogging. If you have a passion for writing and have something to say, then blogging could be the answer for you.
There are many ways to blog, and each way will provide a different type of income. There are also many types of blogs, and some of them will provide more income than others. The main thing to remember is that if you want to make money blogging, you need to find something that you like to write about. Otherwise, you may lose the motivation to keep writing.
How do bloggers get paid?
---
Bloggers can earn money through affiliate marketing, selling services, digital products/courses, and advertising on their website. Your income is generally paid out by the affiliate or advertising programs you're subscribed to.
If you attract an audience through blogging, and they get to know, like, and trust you, they may buy products you recommend through affiliate links, for which you receive a commission.
When you are blogging about your own specific skills, and how you do certain technical tasks, your audience may fill in their details on a contact form, to hire you for freelance work.
For a great return on investment (ROI), you may have a digital product your followers can instantly download, direct from a link on your website, or blog post.
In addition to the above, when your blog is running ads, then these can passively earn commission by the number of views from your audience.
How much money can bloggers make?
---
It all depends on how much time and effort the blogger puts into their blog. The more popular the blog, the more traffic it will receive. The more traffic the blog receives, the greater the income potential.
Rewards can be very high, and if you invest your time wisely, making "earnings replacement" sums is absolutely possible for many people.
For those with less time to devote to blogging, a smaller side income is still beneficial!
Here's a little bonus you may not have considered. Building your own online business through blogging, you are creating a digital asset you can later sell for a lump sum! And this could be valued at 25-40 times your site's monthly profit.
What should my blog be about?
---
The key to creating a successful blog is to keep it simple. The most important thing is to choose a topic that interests you. If you are not interested in the topic, then you will not be able to write about it, and you will not be able to keep up with your readers' questions and comments.
Blog success will come from niching down to certain aspects of your life, rather that your life in general. For instance; your travel, hobby, health and fitness, sport, etc. Speak to a certain audience who have the same interest.
When it comes to blogging, you want to choose a topic that you are passionate and/or knowledgeable about, or are interested in learning about.
What do you need to start a blog?
---
Here's a short list of what you'll need to start a blog to earn money.
Time
Computer or laptop
Topic idea
Focus
Consistency
Patience
A great attitude to learning new exciting stuff!
Do I need my own website to make money blogging?
---
The short answer to this is, no. If you don't wish to own your very own online business, you can use platforms like Medium to write your blog, and earn money.
However, if you wish to maintain control of your blog, and have a saleable digital asset, then having your own website is the way to go!
How do you create a blog website?
---
One of the easiest ways to build a money-making blog website, is to follow a simple step-by-step course.
Do you need an exact step-by-step process to follow along?
This case study is like no other! 14 DAYS…back-to-back! Watch Jay go through the entire process of building a niche website from scratch.
Following experts who have been there and done it many times before, is a solid strategy for success!
In simple terms:
Research: Affiliate Programs
Build: Content Strategy Spreadsheet
Build: Content Creation Calendar
Don't worry if all this seems a bit overwhelming at first. Every new skill has its own learning curve. You just need to approach it one step at a time, and you will also find various useful resources along the way, to help.
Useful resources for newbie bloggers!
---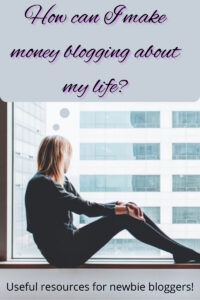 Here are one or two to get you started.
So, to round up
---
I believe everyone should aim to have more than one income stream, because nobody has a crystal ball. Who knows what tomorrow holds?
With a backup plan, at least you'll not be relying on just one employer for your financial security!
They say the best time to start an online business was 20 years ago. The next best time is right now!
So, the answer to the question "How can I make money blogging about my life?", is yes you can, but make it a certain niche of your life!
Now that you know what steps to take, are you going to give it a go?
Good luck, and enjoy the learning! ……and future income 😉
Wishing you much success……….
From The Desk Of THE INFINITE AFFILIATE
Further inspiration…..