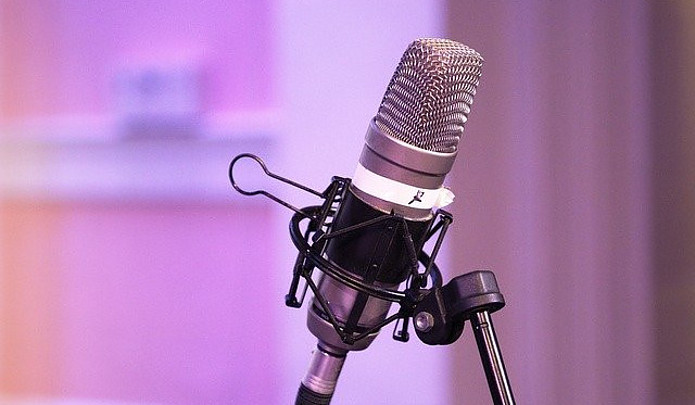 Choosing a good side hustle is not necessarily easy, especially when you are starting from scratch with no experience! I'd like to introduce you to Chris Guillebeau and Side Hustle School, for me (if you are a newbie), the best side hustle podcast.
If you yearn to make a better life for yourself, but are unsure of the direction to take, this may help you to come up with a great idea. Something that fits for you, and your circumstances!
Disclosure: This post may contain affiliate links, meaning I may get a commission if you decide to make a purchase through one of these links. Please be assured that there is no additional cost to yourself by doing this. Please read my disclosure for more information. Thank you.
Why This One?
---
When you are first looking for a way to make money on the side, and you have no idea where to start, what you need is a good overview of what is possible. This podcast delivers!
In short bite-size chunks of around 10 minutes, this daily podcast gives you different examples of what people have achieved, their background, motivation, and how they made it work for them.
And because the episodes are quite short, it is not too overwhelming for anyone who is in the initial stage of their journey as an entrepreneur.
A very diverse range of hustles are covered, some you may never have thought of in a million years! Basically, it's like brainstorming ideas. Little gems of inspiration! Something may well just click for you!

It never ceases to amaze me where these ideas come from, and how creative people can be!
The episodes are the perfect length for fitting into a busy working life, or home schedule. You can just tap into the podcast when you're in the car off on a shopping trip, or putting the earbuds in and going out for your daily exercise.
At the end of the week, there is also a weekly round-up, where Chris recaps the week's opportunities, and the main takeaways.
Not everyone can spare the time to sit down and concentrate on an hour long podcast, and this is why Side Husle School perfectly fits into whatever time you have. Listen to one episode if that's all the time you have right now, or listen to a batch at a time. The choice is yours.
Anyway, I'm sure you'll find some great ideas to get you started. And remember, you only need one great idea to change your life for ever!
So, Who Is Chris Guillebeau?
---
Here is a guy who likes to think differently, to take an alternative path, to defy convention, and who loves to live life on his own terms.
An epic world traveler – literally the whole world!
Having visited every one of the 193 countries, he has built up a vast knowledge of how to live ethically, yet not the well trodden path that society generally funnels you through! On top of this, he committed 4 years to being a volunteer executive in West Africa. And this was all before he was 35!
He has enjoyed a lifetime of self employment, although at times he must have endured challenges like everyone does, his ability to think creatively has seen him through.
With a number of income streams, he has diversified his talents to great advantage, helping many along the way to find their own road to a better way of life.
He has written several books, selling hundreds of thousands of copies, and in addition to his daily podcast which is downloaded more than 2 million times a month, also hosts a yearly summit, attended by thousands of creative and remarkable people.
A man that not only thinks outside the box, but created his own "Chris" shaped box, like no one else's!
Here Is A Taster Of What You Can Expect
---
There are so many examples of how people from all backgrounds have started their own hustles, whilst still working the day job. Let's just dip into a few of these to give you some idea of what to expect, though most of the programs provide opportunities you won't be expecting! Here are a few to be going on with.
50 shades of gray inspires bedroom items hustle
A uniquely packaged, themed series of sexual health products, created by a chemical engineer.
Miserable day job turns into $100,000 side income
A School district employee earns more than $100,000 with a blog.
The live cricket drop shipping hustle
How can you drop ship live crickets in a reselling hustle? Find out with this episode!
British man earns $700/month writing fish tank reviews
Product review site earns money as an Amazon.com affiliate. Thinking outside the box (or tank!).
I hope this shows the variety of opportunities out there. The more episodes you listen to, the more your brain will start thinking creatively about what you can achieve, and you can start to build your plan for the future!
This Is What I'm Doing
---
Having been so very inspired by this podcast, and so many ingenious ideas, here is what I've decided to do to design my own future. It is going to take some time and effort, but what I hope to gain out of it is an ongoing passive/semi-passive income that will enable me to enjoy a lifestyle free from money worries.
Whatever you decide to do, now is always a good time to start improving your life.
Challenge The "Mainstream" And Enjoy The Life You're Supposed To!
---
Why live your life the way other people expect?
There are many good podcasts out there that cover this subject, some of which go into far more detail, and are more in-depth, technically. These can also be investigated when you are ready, but I think Side Hustle School is a great starting point.
And I just love the way he signs out at the end of his show.
"Remember, inspiration is good, but inspiration combined with action is so much better!" – Chris Guillebeau.
So true!
Get inspired, and take action, and who knows what is possible, or how big it'll get!
If you have a great side hustle idea, I'd love to hear about it in the comments below.
Wishing you much success……….
From The Desk Of THE INFINITE AFFILIATE
Related Content