Entrepreneurs are the new rock stars, so listed below, you can find my 5 Compelling Reasons Why This New Dragons Den UK Investor Rocks!
Disclosure: This post may contain affiliate links, meaning I may get a commission if you decide to make a purchase through one of these links. Please be assured that there is no additional cost to yourself by doing this. Please read my disclosure for more information. Thank you.
Let me explain….
In my day, (way back in time), acts like David Bowie and Madonna, and bands like Queen, and Guns N' Roses were the superstars of the day. They were inspirational figures in the young twenty-something world I inhabited.
Young, rich, vibrant, jet-setting global superstars! They could have whatever they wanted – a life of luxury, fast cars, beautiful houses, the best vacations, mixing with the elite, and sought after by a million admiring fans!
They were a million miles away from anything the "average person" could attain. So, in those days, I'd just dream of what it would be like to have the "world-at-your-feet", like them!.
Times change!
Today, times have changed though, and through the vast coverage of the internet, anyone can achieve the heights of fame and fortune, without having to be a great singer or by playing blistering guitar solos! Anyone with a will to, can forge a massive presence online, and make it big in the world of internet marketing or e-commerce.
These new superstars make their fortunes as Youtube stars, bloggers, digital marketers, podcasters, and Instagram influencers. They are the ones who are now looked up to by the Millennial generation. After all who wouldn't want to be able to work from a beach in Bali? (if that's your thing!)
I follow a UK show called Dragons' Den, all about entrepreneurs/founders pitching for investment in their business, to 5 "Dragons", who they hope will get involved with their journey, and help explode their businesses! (in a good way) Shortly, however, there will be an opening for an awesome new Dragon in the Den, as, after being on the last 4 series, Tej Lalvani is leaving.
Enter,  Dragon's Den newcomer Steven Bartlett!  At 28, the youngest ever Dragon on the show.
So, Who Is this New Dragon?
---
Now a very successful entrepreneur, author, speaker, podcaster, and investor, Steven Bartlett's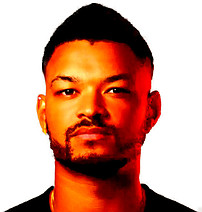 career path started very differently, as a broke university drop-out, who lived in (what he describes as) "The worst area of Manchester".
He recalls times when he was so poor, he would dress up in best clothes, and go out searching for left-over food from shops, etc.
Fast forward just a few short years later, and he had exited the business he started in his Manchester bedroom, for tens of millions of pounds, and is featured in the Forbes 30 under 30 list!
Entrepreneurs are the new rock stars, so let me tell you Why This New Dragons Den Investor Rocks!
5 Compelling reasons why this new Dragons Den UK investor rocks!
---
Steven Bartlett shows Total Honesty
Listening to his podcast The Diary of a CEO (more on that later), it is glaringly obvious that he is baring his sole! Nothing gets left out, in his introspection on his life. It is, after all, his personal diary that he is reading from, and explaining his thought processes that prompted these notes. Nothing is left uncovered. This lets us in on the innermost workings of his Psyche, faults and failings, included.
Steven Bartlett has great Self-Awareness
It is through this total honesty that he is able to achieve great awareness of how, and why things have happened, and therefore, he can understand what needs to change. He certainly doesn't shy away from addressing those, often quite painful, experiences and revelations.
He is far from perfect, but he knows this, and is prepared to face the challenges before him, no matter how uncomfortable they may be. Only when you open yourself up to examine your own vulnerability, can you be truly self-aware.
Steven Bartlett is incredibly Driven
When you start with belief in yourself, and are willing to make sacrifices to acheive your goals, you are on your way to being successful. There are many choices in life, and when you can focus, and decide that nothing is going to stop you, that is when huge forward leaps can be taken.
Constantly driving towards your goals, moves you forward. This, however, can be to the detrimnent of other things, like relationships, nights out, holidays, etc. If this is what you have chosen, then it can become an irresistible urge, and you'll let nothing will stand in your way! Steven Bartlett's drive is beyond doubt.
It can be both good, and bad, depending on your perspective.
Steven Bartlett strives for Self-Improvement
Listening to his podcast, it stikes me that the act of reading his diary out loud, is like a kind of therapy, which allows him to analyze his thought process, giving great clarity of what needs to be done regarding self improvement. Knowing this, it may not necessarily be immediately possible, but he absolutely has the will to improve himself, and the relationships with those he cares about.
Steven Bartlett is a great Role Model
From a very poor, and under-privileged up-bringing, he has risen to the heights of success in business, mainly through self-awareness, his vision of the future, and great determination. This man is prepared to grind it out! No doubt about it!
From the perspectives of honesty, self-awareness, drive, and self-improvement, I believe Steven Bartlett is a great role model for the younger generation.
He has proven that no matter your circumstances, or where you come from, if you develop the right attitude, you can achieve whatever you desire.
The Diary of a C.E.O
---
The Diary OF A CEO has the great accolade of Bing Europe's Number 1 Business Podcast, and has been downloaded well over 5 million times!. It is full of brutally honest insights, and priceless learning as to what it takes to be a CEO. It is fascinating to learn the deep, sometimes dark, thoughts and truths of life as an entrepreneur, from both his own perspective, along with that of his guest interviewees.
This podcast seeks to uncover the essence of what motivates, and drives the great thought leaders of our generation, leaving nothing hidden. It is about the reality, warts-and-all: both the good and the bad. There are many essential life lessons, along with the business.
Although I am only part-way through the episodes, I'm already a fan, as there is a ton of value here. Sometimes, it is just like he is taking a deep look at his life, both business, and social, and using a reverse-engineering approach to find out what works and how he can improve in all sorts of areas. I'm hooked!
Happy Sexy Millionaire
---
As well as the podcast, he has also written a book, where he breaks some myths about happiness, and provides some alternative ideas for living a fulfilling, and happy life. "Money Doesn't Scale Your Happiness!".
You can read more about Happy Sexy Millionaire, in his own words, here.
So, to round up…
---
I hope you enjoyed my thoughts on 5 Compelling Reasons Why This New Dragons Den UK Investor Rocks!
I may have found a new favourite Dragon! And I can't wait to see the show when he appears, later this year.
Check your TV guide for the latest Dragons' Den episodes, and catch-up.
For those that may have never watched this program, here's a clip from, probably the most famous pitch ever!
Do you have a favourite Dragon? Let me know in the comments, I'd love to hear your thoughts.
Why not start a business from your bedroom, or kitchen table? It is absolutely possible, and there are many opportunities these days to do so.
If anyone can make it big today, why not you? Start a Side Hustle today! 
 So, when does the new series of Dragons Den start? 
Episode 1 series 19 of Dragons' Den starts on Thursday, 6 January 2022 at 8PM on BBC One, with new Dragon Steven Bartlett. Enjoy!
Wishing you much success……….
From The Desk Of THE INFINITE AFFILIATE
You might also like….
How can I make money blogging about my life?